Our feelings about the impending arrival of George RR Martin's next book Winds of Winter can best be summarized by dusting off our favorite GIF: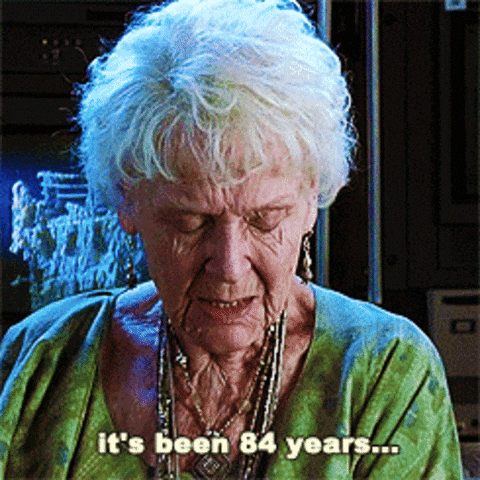 The world-famous Game of Thrones author has been promising to deliver the next chapter in his Song of Ice and Fire series for what seems like a lifetime, but hark! It looks like winter might be coming after all. When asked by a fan if he could *possibly* indicate when the long-awaited book would drop, Martin said the following:
"You really think statements like that would make a difference? Ah, you sweet summer child. I have years of experience with this that tells me otherwise. But okay, I will try it your way. Not done yet, but I've made progress. But not as much as I hoped a year ago, when I thought to be done by now. I think it will be out this year. (But hey, I thought the same thing last year.)"
According to Marie Claire, reading between the lines/shade, it looks like Winds of Winter could come out in 2017—which is in line with the French Amazon release date of March 9. On that note: