2015 was a great year for movie enthusiasts all around the world. A record breaking one in fact! While the 2015 Summer Box Office was the second biggest ever in history, global audiences spent a record breaking amount of $40 billion on movies in the entire year. Clearly, the audience liked what they saw. And 2016 is expected to be even bigger and better. Here are a few highly anticipated movies of 2016:
1- Batman v Superman: Dawn of Justice
Release date: March 25
What happens when you take two leading superheroes of the comic industry, with one of the largest combined fan bases in the world, each having their own highly successful movies lines and you put them together in one film, you get arguably the most anticipated movie of the upcoming year; Batman v Superman: Dawn of Justice. Ben Affleck's Batman and Gal Gadot's Wonder Woman join Henry Cavill's Superman for the movie that is launching the DC Cinematic Universe. With director Zack Snyder, the movie is set to be one of the biggest of the upcoming year.
2- Captain America: Civil War
Release date: May 6
Superheroes are going to be a big thing in 2016. To be more specific, superhero crossovers are going to be a really big thing in 2016. The third Captain America movie and a continuation of the Marvel cinematic universe pits Chris Evans' Captain America and Robert Downey Jr.'s Iron Man against one another, which pulls many other Avengers into the fight in one of the most anticipated blockbusters of 2016.
3- Deadpool
Release Date: February 12
I repeat, superhero movies are going to be a really big thing in the coming year! After a long time in development limbo, raunchy superhero movie Deadpool is finally hitting theaters. Ryan Reynolds takes a crack at the chimichanga-loving hero alongside T.J. Miller, Morena Baccarin and Gina Carano.
4- The Jungle Book
Release Date: April 15
For his first animated feature, Jon Favreau recruited voice actors including Scarlett Johansson, Idris Elba, Lupita Nyong'o and Bill Murray, in an update to the kid's tale by Rudyard Kipling.
5- Finding Dory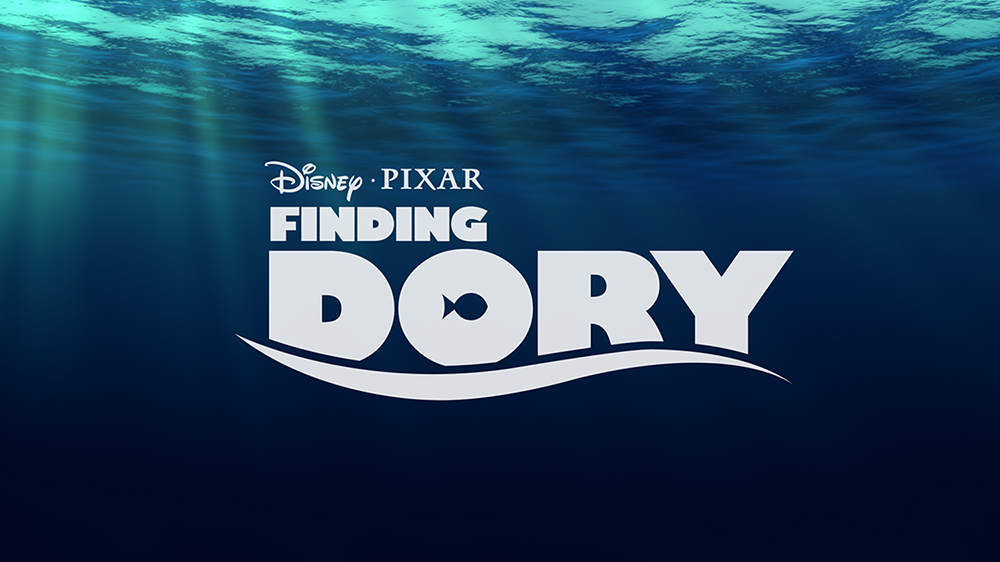 Release Date: June 17
The sequel to hit Pixar movie "Finding Nemo," "Finding Dory" follows the blue tang fish's journey to find her family. Ellen DeGeneres and Albert Brooks both return to voice Dory and Marlin.
6- Rogue One: A Star Wars Story
Release Date: December 16
Set between Episode III and Episode IV, the plot of Gareth Edwards' "Star Wars" spinoff will focus on a rebel mission to steal Death Star plans. With director Gareth Edwards and people like Felicity Jones and Diego Luna as cast members, this epic space opera film is, according to a survey by Fandango, THE most anticipated film of 2016.
7- Kung Fu Panda 3
Release date: Jan. 29
The popular animated movie returns for a third installment, in which Po faces a supernatural threat and another close to home. It also brings back the star-studded cast including Jack Black, Angelina Jolie, Jackie Chan, Dustin Hoffman, Lucy Liu and Seth Rogen.
8- Alice through the Looking Glass
Release Date:May 27
Alice returns to Wonderland and travels back in time to save the Mad Hatter, played by Johnny Depp. Mia Wasikowska, Anne Hathaway, Alan Rickman and Helena Bonham Carter also return for the sequel.
9- Independence Day Resurgence
Release Date: June 24
Two decades after the events of the first "Independence Day," the Roland Emmerich sequel brings back Jeff Goldblum and Bill Pullman (but no Will Smith) to fight the aliens once again.
10- The Secret Life of Pets
Release Date: July 8
This animated film -- with a voice cast including Lake Bell, Kevin Hart, Steve Coogan and Louis C.K. -- is about what pets really do when their owners are away.
11- Star Trek Beyond
Release Date: July 22
Star Trek Beyond is an upcoming American science fiction film and the sequel to Star Trek Into Darkness (2013). The Chris Pine and Zachary Quinto-led third installment will be directed by Justin Lin.
12-Suicide Squad
Release Date: Aug. 5
In David Ayer's DC comic book adaptation, an all-star lineup including Will Smith, Jared Leto, Margot Robbie, Cara Delevingne and Jai Courtney are cast as supervillians who unite for a secret government-led mission.
13-Assassin's Creed
Release Date: Dec. 21
After ruling the video game industry for quite some time, the Assassin's Creed franchise finally makes its debut in this Justin Kurzel's sci-fi action film, starring and produced by Michael Fassbender.
14- Hail, Caesar!
Release Date: Feb 5
A musical dramedy starring Scarlett Johansson, George Clooney, Channing Tatum and Ralph Fiennes about a '50s Hollywood fixer trying to keep stars in line.
15-The Nice Guys
Release Date: May 20
Russell Crowe and Ryan Gosling play investigators of the suicide of an adult film star in 1970s Los Angeles in this movie written and directed by Shane Black