Everyone is excited and there's an air of exceptional spirituality everywhere. Before you start to wonder what's going on, you realize all the rush is due to arrival of the month of Ramzan.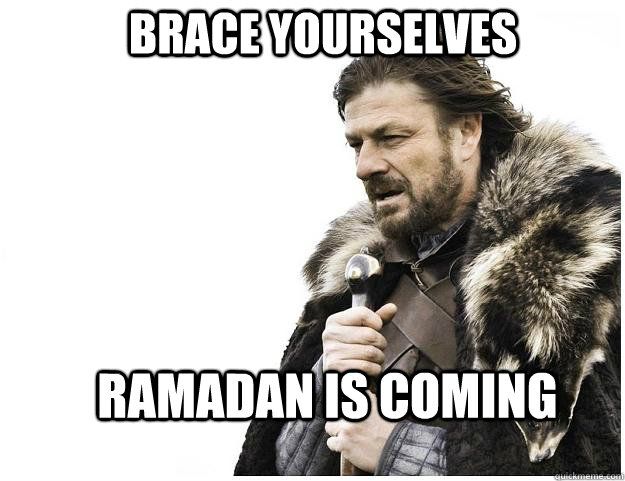 It's about the time everyone's inner religious traits begin to surface
But let's promise not to judge, eh? Just appreciate everyone's spirit.
The first night of Ramzan, spirits are high and everyone is motivated for taraweh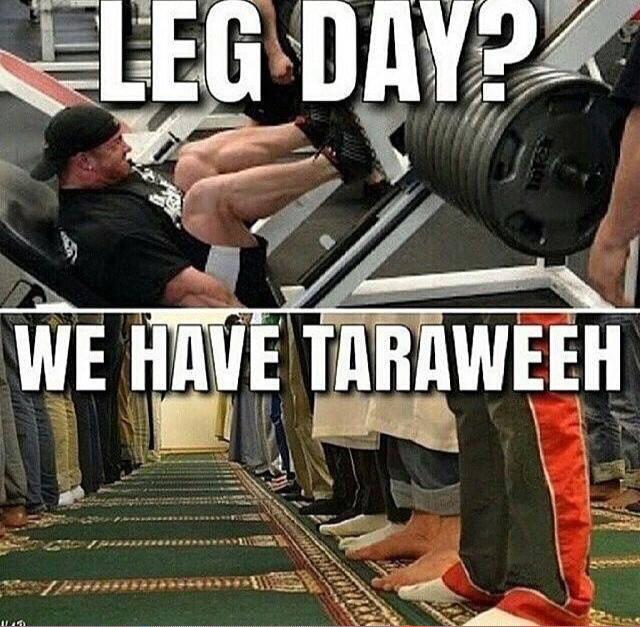 "Is dafa poora ramzan taraweh parhenge. Aur sari namazen b masjid me parhenge."
But the hardest part is waking up for the first Sehri before dawn
Ami: Uth jao beta, sehri reh jaye gi.
Beta: Uthjatahun, bas panch minute!
Abu: nahi utheyga to khud hi athpera roza rakheyga
Beta: uth gya, sehri me kya hai?
And trying to eat as much as you can at Sehri
Every Sehri is a practice session for eating your last meal as if you're never going to eat again.
And that rush of drinking water in the last two minutes before Azaan
"Aur pani pi lo, aaj bohut garmi hai"
And we all know why some people slip out of the room before Azaan
Even if they try to cover it up with "Ami me pehle masjid jar aha hun warna agey jaga nahi milti", we know they're really just sneaking out for a smoke.
And many of us go right back to sleep after Sehri
That is, until the kamwali turns off the fan but doesn't turn it back on, it's a wakeup call to us all
The infamous kamwalis always leave you suffering in the heat after they finish cleaning. "Allah pucheyga"
And your Ami drags you to Ramzan Bazar
You don't get why she must buy all the fruit and vegetables from Ramzan Bazar every day in this heat but at least they have lower prices.
Those who go to work and spend the day counting down hours till Iftar time
"Bas panch ghanty, bees minute aur ikathees second reh gaye hai"
Soon the hunger pangs hit, all you can think about is food
When the delicious aroma of those pakoras gets you
The few minutes right before Iftari are known to be the hardest because everything is served in front of you but you still can eat it.
One minute before Iftari everyone is praying but you gotta keep an eye on how much time is left
"Ye sarey pakoray to me akele khaa lun gi"
As soon as the TV announces Iftar time
"Musalmano! Roti khulgayihai…toot paro!"
After 5 minutes, you realize you ate too much but keep eating anyway
What's the harm in just a few more samosas and some doodh soda, right?
And eventually end up being dysfunctional for the next two hours, contemplating your life choices
What is happening? Who am I? I can't get up from the couch.
In the end, whether you decide to pull an all-nighterbut fall asleep just before Sehri
Or keep filling up on food all night
Congratulations! You've nailed the desi Ramzan!
If you've successfully been through all of the above, you have survived your basic desi Ramzan.