Most commonly used search engine Google wishes Pakistan on its 70th Independence Day.
Google is a search engine with a multicolored logo but today it has gone green. This shows how the internet world has changed into a global village. As anyone who would login on Google.pk they won't miss out on Pakistan's Independence Day.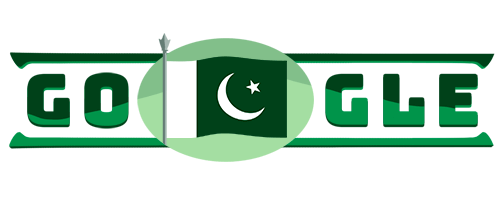 The logo is green with a big arrow in the center, if one clicks on it a gif picture can be seen of a Pakistan flag. Hover the curser on doodle and it says Pakistan National Day 2017.
May it be a birthday of any celebrity or death anniversary, Eid, Christmas or Dewali or any other occasion Google always steps forward to share its happiness with its users. To spread diversity, peace and multiculturalism in the cyber world.