Computers and the internet have benefited people all around the world in so many ways that they are often called the best things that ever happened to mankind for the past century. Pakistanis have specially made productive use of the services available on the internet, and something that might have been considered as unfeasible a few years ago, is now quite prevalent in our society. And that is using the Internet as a medium to earn a living. Something that was initially used mainly for entertainment purposes and was considered to be only for kids is now being used by adults as a means to support their families. In this article, we look at some of the ways in which Pakistanis are using the internet to earn a living, without ever leaving their homes:
1- Freelancing
Content writing: One of the most common ways of earning cash online is by writing for people willing to pay you in return for articles or pieces of writing. The topics can be diverse. From school assignments, to college applications, to advertising material to PHD theses', content writing consists of all this and more. The best part is, it doesn't really require a lot of skills to do the job. As long as you have a machine to write on, grammatically correct English and you can provide the work on time, well then you're pretty much set to go. Clients can be accessed directly or, if you wish to save yourself from the hassle of going through thousands of people, searching for someone that might need your services, well then there are actual companies that can do the job for you. They will do all the searching and coordination with the client themselves; all you have to do is do the work that you are given. You might end up earning less than you would if you did this job yourself, but it is a fairly safe and efficient way of going about content writing.
Web/ Graphic development: Businesses are getting more and more digitized by the day. This means that there is almost always a need for good web developers in the market. A fairly convenient method for both clients and developers to coordinate is through the internet. While some clients require websites, others might require a different type of service: Graphic development/designing. A fairly high earning job, graphic designers are quite in demand nowadays. Just as an example, Danyal Saleem is a freelancer who does this job and reportedly earns $20,000 a month!
2- Facebook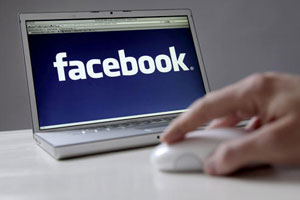 When Facebook first started gaining popularity in Pakistan, there must have been very few people who might have even imagined what it would turn out to be. What started off as a usual social networking website is now a complete business platform for so many people.
Facebook pages are an integral part of the whole website experience. A lot of work goes into each post, and subsequently, each post is shared thousands of times. People build these pages from scratch, they earn a good enough audience and then they sell them to other people willing to pay for ownership of such pages. By ownership, I am referring to the fact that these people are now in charge of the page and can make whatever changes they want. The business is much bigger than you might think. Days and days of hard work goes into each page in order to make it reach a specific amount of likes and there are people willing to pay HUGE amounts of money for these pages. So if you use Facebook a lot, this is something you might want to look into.
Another blooming business nowadays is using the social media platform to sell food or other products. There are literally thousands of pages on Facebook which advertise products ranging from household items to tech related stuff to clothing material. And a lot of the time the products are really simple things like a cool looking birthday candle, or a speaker fitted into a tin can, or simple t-shirt that has a cool logo on it. Basically, people buy things that they think are unique and different, things they might not be able to get from a regular shop. And apparently, Pakistan has a lot of such things since people are making big bucks from using this method.
3- Selling used stuff on the internet
Another business that has been flourishing in recent times is the selling of used products on the internet. Sites like olx.com.pk, alibaba.com and frokht.com allow users to post free ads of products or services that they would like to sell to potential buyers. Products can include pretty much anything ranging from automobiles, tech related stuff (including mobile phones and computers), furniture, books, pets, sports equipment etc. It is a good way of getting rid of things lying around your house that nobody really uses but other people might want. Since it is you who is the seller, the price can be set to whatever it is that you like (which is usually negotiable). Responses from potential buyers are usually quick and the best part is that they come to you! People have literally made businesses from using these websites. They buy things first hand or even second hand and then sell them on a profit.
4- Setting up your own website
Making a website is not for everyone. Not because it is technically difficult to set up or maintain the site (since there are people who can do this job for you) but because you need to pay to have your site online. The price ranges vary based on what domain service you are using and what type of website you have. Once you've got your website online, the next step is posting content regularly so that you get more and more views. The next step is to get an AdSense account. This account will post ads on your website and each time anyone clicks anyone of those ads a small amount of money, e.g. $1 will be added to your account. More the clicks more will be the money that you earn. It can be a tiresome process; somedays you might get hundreds of clicks, while other days you might get none. The aim is to just keep on posting regular and entertaining content and hope for the best. If this works out for you, you will be earning big bucks in small amounts of time. Many Pakistanis have figured out what it is that people want to see and have hence managed to earn a proper living using the money that they earn from these websites.