1. Moroccan Muslim women (L) and men (R) perform prayers for Eid al-Fitr which marks the end of the Muslim holy fasting month of Ramadan in the city of Sale, north of the Moroccan capital Rabat, on July 18, 2015.
2. Morning prayers at Istiqlal Mosque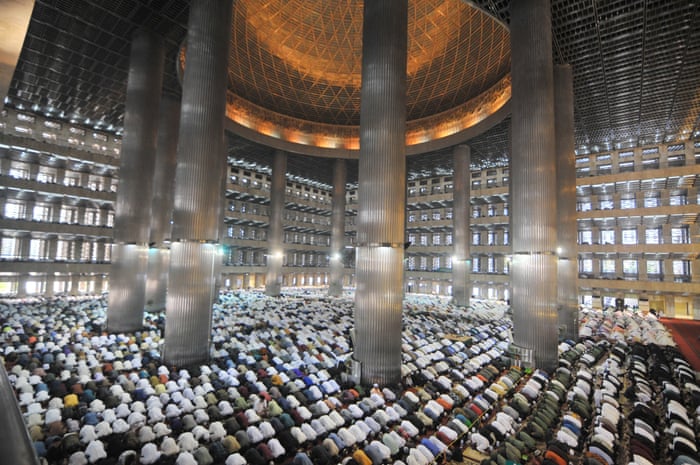 3. A young girl is thrown into the air during celebrations near the Dome of the Rock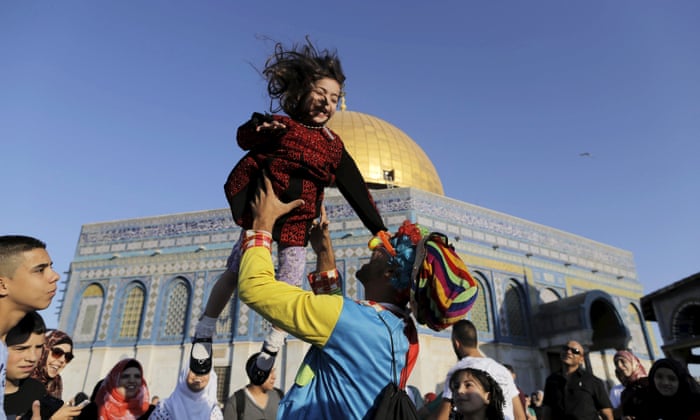 4. Police stand guard during prayers at the city's main mosque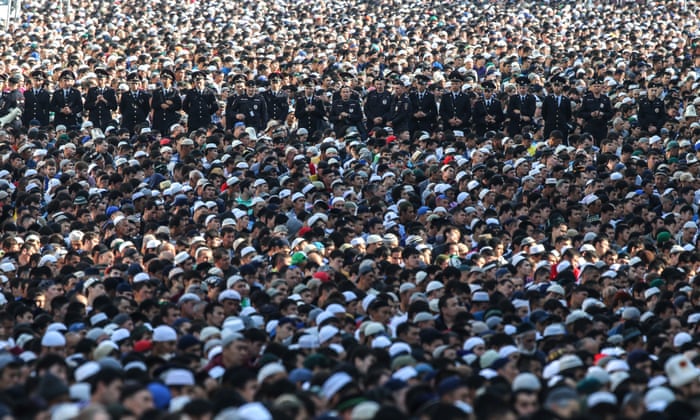 5. Young boys take part in the prayers at the Sultan Mehmet Fatih mosque.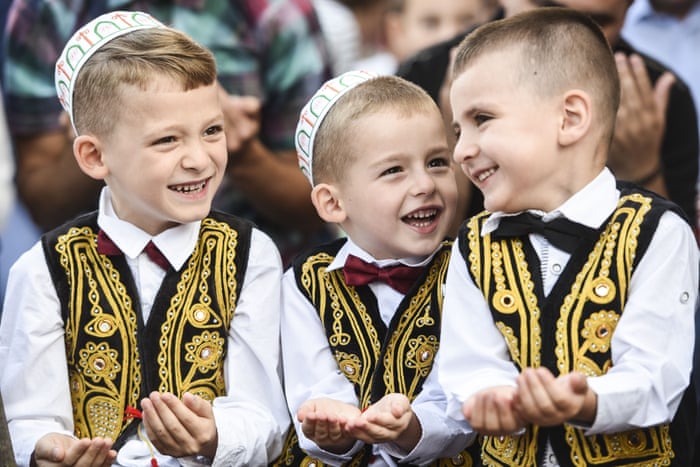 6. Worshippers attend special prayers at the National Mosque, Malaysia.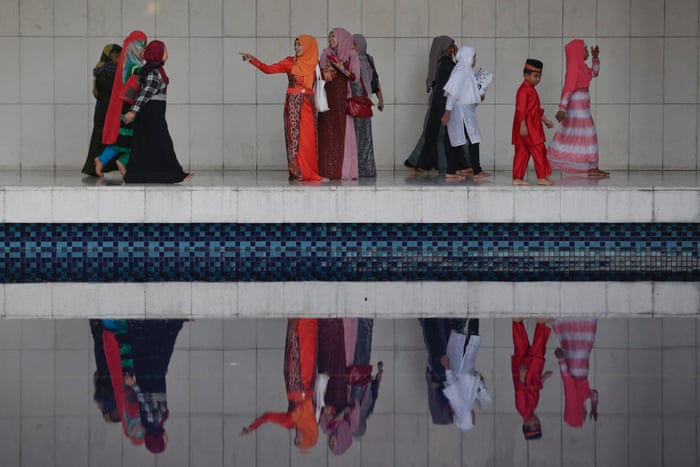 7. Walking to prayers across the the sand dunes, Indonesia.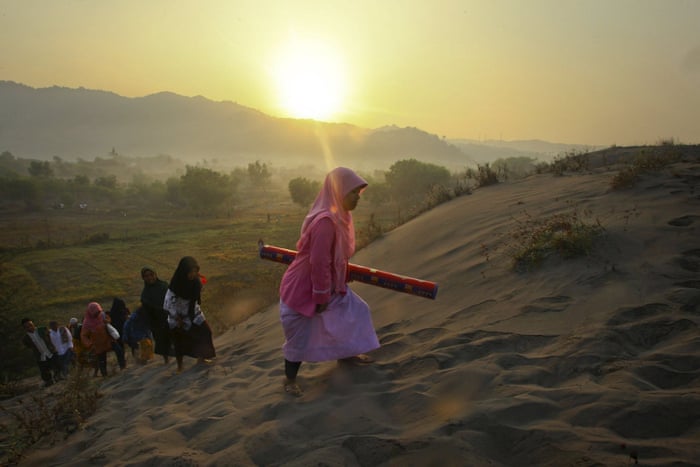 8. Muslims outside the Al Noor Mosque, U.A.E.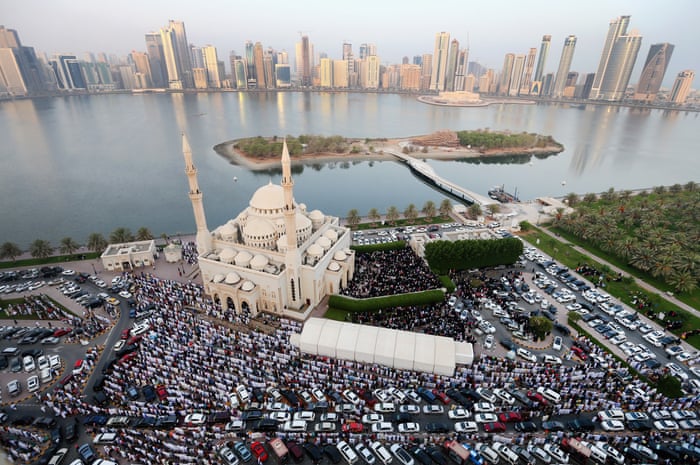 9. At the Al Akbar Mosque, Indonesia.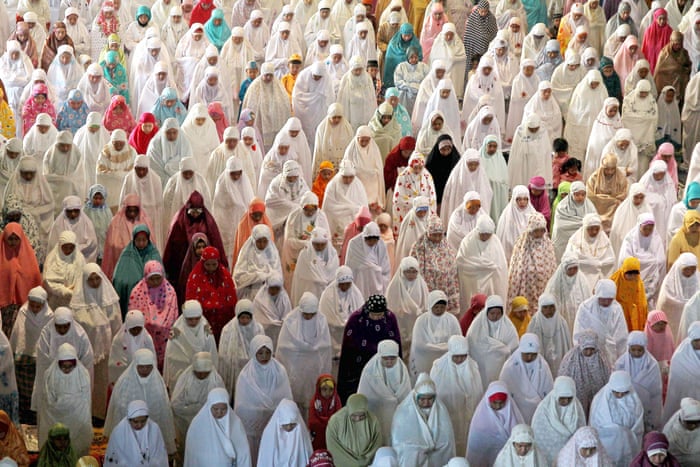 10. Turin, Italy.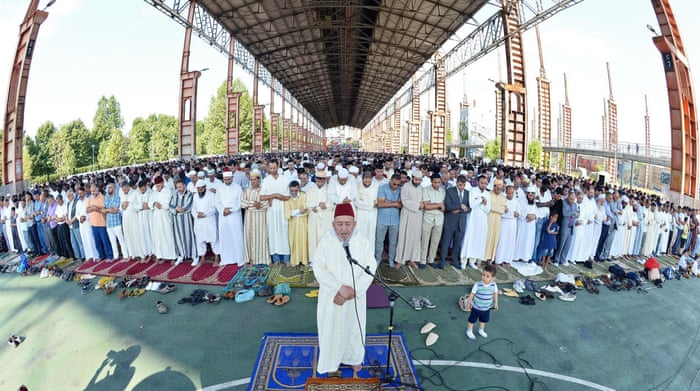 11. Bucharest, Romania.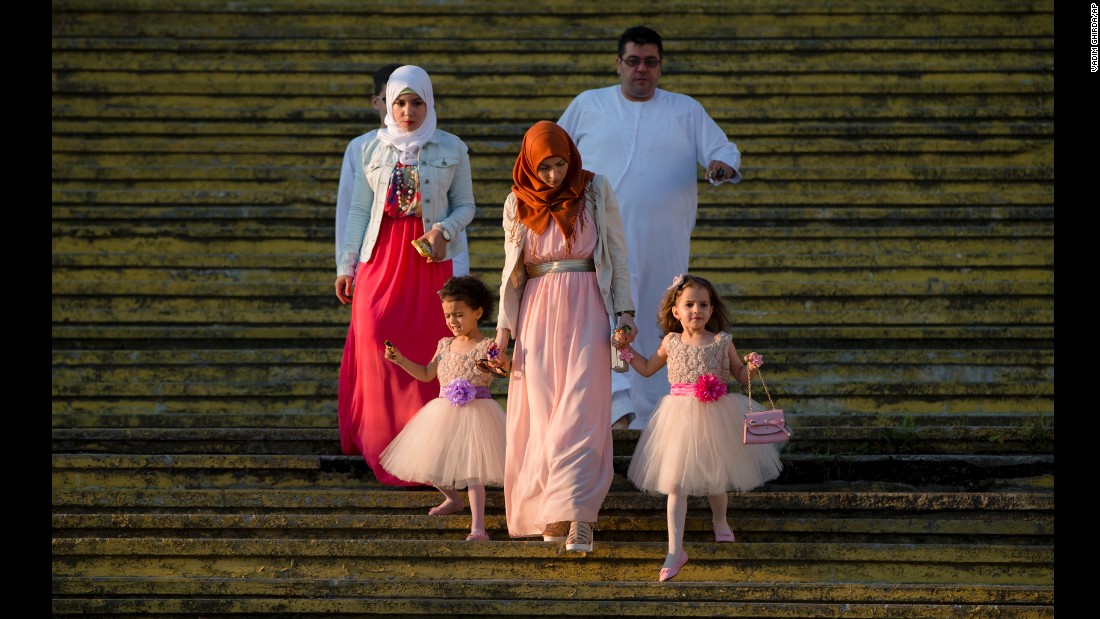 12. Pakistan balloon vendors gather as devotees offer Eid prayers at the start of the Eid al-Fitr holiday marking the end of Ramadan outside a mosque in Karachi.
14. Arriving for Eid prayers by boat, Jakarta.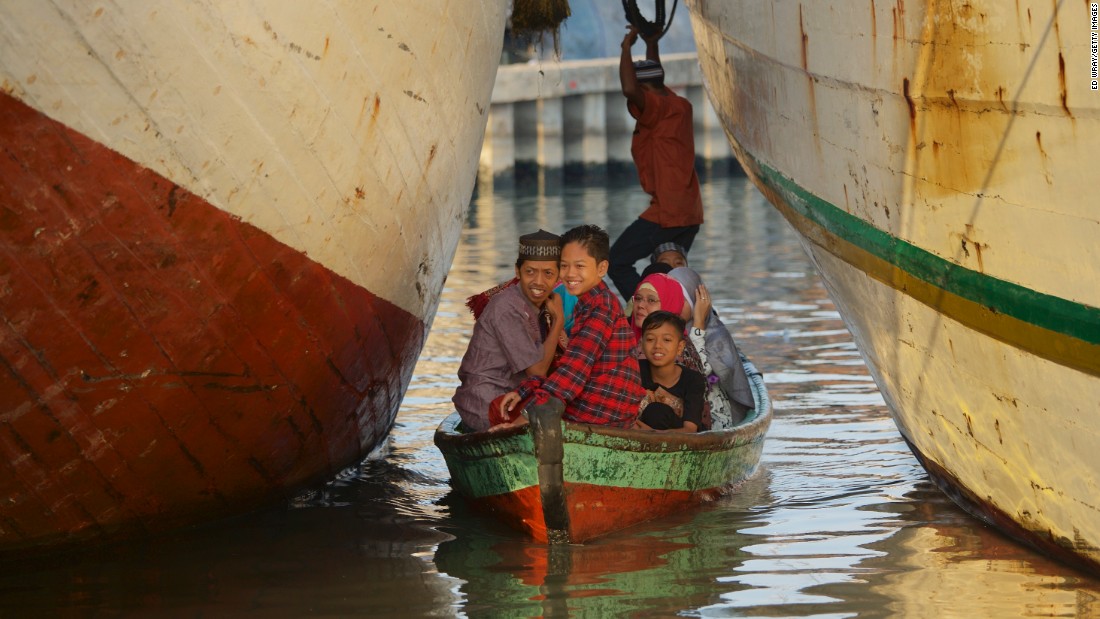 15. Indian Muslim men gather around a sweet shop as they buy sweets before offering prayers during Eid al-Fitr in the old quarters of New Delhi.
16. An Indonesian Muslim man plays fire stick during a parade ahead of Eid Al-Fitr celebrations.