Everything the cast of 'Game of Thrones' has teased about the final season
The final season of Game of Thrones probably won't air until 2019, but the cast is already divulging little tidbits about it. Here's everything the cast has said about season 8 so far:
Kit Harington
"It's a lot of—it's just bigger than it's ever been! It is sinking in. It's just quite emotional," he told Time. "I don't know how I'm going to feel sometime next year when I've finished. It's quite a sudden shift, I guess, but it feels like the right time."
Sophie Turner
"It's definitely more epic this season, for sure. It grows and grows and grows. There are bigger and more fantastical elements, which have always been underlying throughout, but this time, it's really emerging and there are very big roles this season," she told The Hollywood Reporter. "There are more relationships formed this season than any other, and more people meeting and more conspiracies and plotting and forming of alliances. We have had to parallel the two, just to ensure we keep that balance just right. It's a special, magic recipe."
Jason Momoa
"It's going to be the greatest thing that's ever aired on TV," he told Entertainment Weekly. "It's going to be unbelievable. It's going to fuck up a lot of people."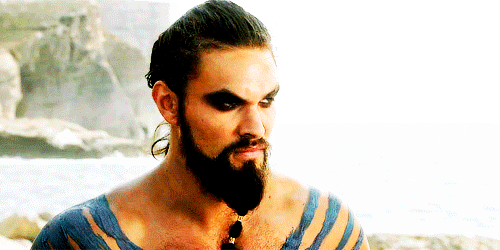 John Bradley
"I think what we used to call Episode 9 in 'Game of Thrones' folklore — the episode when everything comes to a head and you get a lot of spectacular sequences — I think you're gonna get six 'Episode 9s' this year," Bradley told The Huffington Post. "You can tell that because we've got directors who have been in charge of some of the most huge setpieces in the past doing episodes all throughout the season."
Liam Cunningham
"[The episodes are] definitely going to be bigger and what I hear is longer. We're filming right up until the summer," he told TV Guide. "When you think about it, up until last season we'd have six months to do ten episodes, so we're [doing] way more than that for six episodes. So that obviously will translate into longer episodes."
Kit Harington
"I'm really emotional about it. We had the read through last week, so I know everything. But I cried at the end – not over anything particular that happened – but it's been 8 years and no one cares about it more than we do," he told a BBC talk show.