It's that time of the year again, when you have to put an end to the dysfunctional stay-in watch-movies routine and step into the world of productivity and opportunities. Yes my friends, college is starting again and there's nothing we can do about it.
So here are a few of the new semester symptoms we all go through:
1. The crushing realization that the whole cycle is about to start again and you have to get your life together
After spending the majority of your summer holidays propped up on your bed watching TV shows and movies upon movies, it's time to get up and listen to your mom, clean your room, get yourself together only to be tortured with a new semester.
2. But hey, you'll be back on campus and get to see your friends
Everything has a silver lining and besides selling your soul to the devil for a good grade, at least you can count on meeting up with your friends when you're all come back to campus!
3. You already miss the Ami k hath ka khana
For three months you've been presented with scrumptious delicacies made with love at home and you can't imagine going back to the same old hostel mess cuisine.
4. Which has inevitably made you bulkier
You know those people who spend summers waking up early and going to the gym every day? Yeah, you're definitely not one of them and your mother has probably been making all your favorite dishes and feeding you platefuls with "Beta, kitne kamzor ho gaye ho"
5. Add/Drop week begins and it's a fight to death
Life is a race. Get. Set. Go. Chase that class, convince someone to drop it so you can get their seat, ask around your seniors for the best teachers, and cry over how messed up this semester's schedule is.
6. There's a new rush of motivation...or is there?
You promise yourself this semester won't be like the others, you'll study every day and focus on your grades, get a 4.0 and life will be easy. You make plans and design whole routines in your head in hopes of being a productive human being.
7. Arriving on campus
So you're finally here and can feel the cool breeze through your lungs until the guard asks you for your ID card. Even though you were dreading coming back here, the familiar faces of the staff and the red brick buildings give you a warm feeling.
8. Societies and clubs
You commit to being more active in co-curriculars and actually attend the meetings of all those clubs and societies you signed up for.
9. First day of classes
The day has come and you already regret the 8am class you registered for in your pre-semester excitement. Everyone is either super cheerful or a complete zombie and you feel the need to douse yourself with extra caffeine
10. Are you really expected to pay attention?
It's been months since you woke up this early and you should get an award for doing just that. You already feel exhausted so does your instructor really expect you to pay attention in class? That's okay, you'll catch someone else's notes a quick Wikipedia search later.
11. Realizing the amount of money you've already wasted
All those textbooks you didn't need to buy, and the extra pens and highlighters when we all know you're going to end up asking the person next to you for an extra pen.
12. There are wandering Freshman everywhere
You'll encounter a lot of freshman in the first few weeks confused about their classes and asking directions to places you haven't even heard of. And you'll cringe at their high-pitched screams of excitement and extra energy
13. The awkward small talk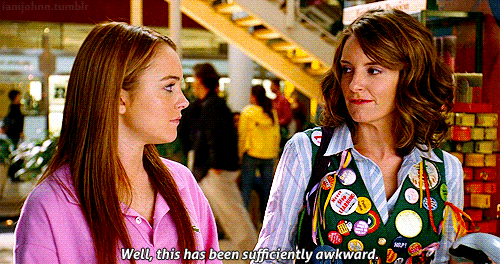 The first day of the semester is also the one where you bump into the people you were friends with in first semester and those who never had the audacity to text/call you during the whole summer.
14. Seeing your crush for the first time after months
Ha! And you thought you were so over him/her? Think again!
15. The after-class therapy sessions with friends
After a long day of classes and saying hi to acquaintances, you're glad to be sitting among your friends recounting the experiences of the day and maybe getting a bite.
Even though you know you're going to curse yourself for taking up the hardest course in the catalog, you know you're back in the place that feels like your second home. And you would never give it up for anything.