Pakistan has offered Afghanistan in joint investigation into terrorist attacks, states the Foreign Office.
A top-level delegation of Pakistan's civil and military leadership, led by Foreign Secretary Tehmina Janjua, reached Afghanistan earlier today to attend the Pakistan-Afghanistan Joint Working Group meeting.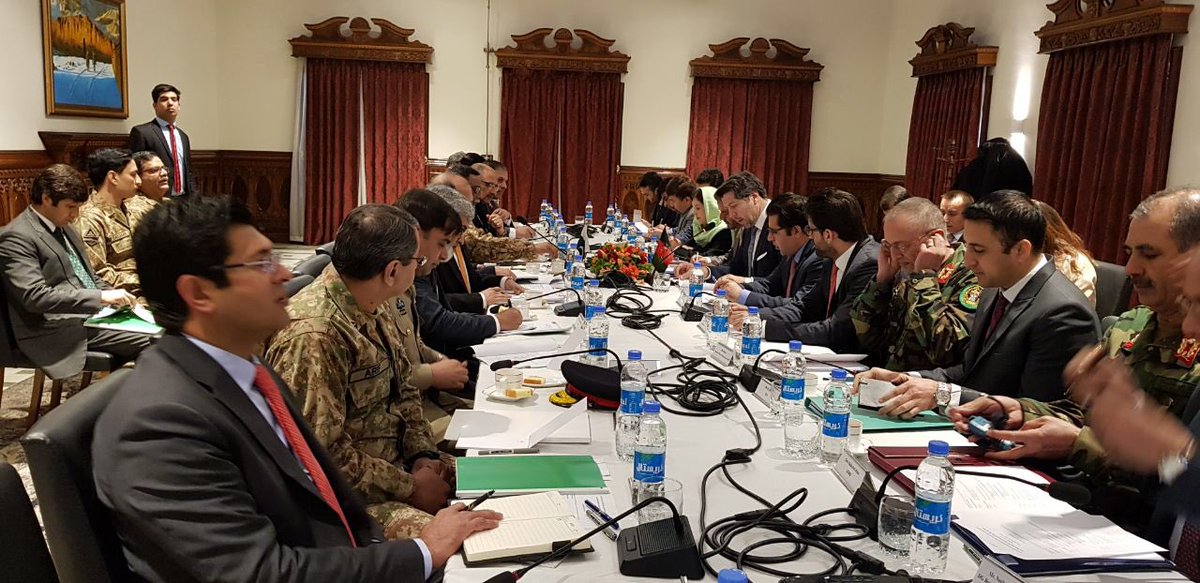 Spokesperson of Foreign Office Dr Faisal tweeted saying,
The Foreign Secretary addressing the APAPS has condemned the Kabul terrorist attack

— Dr Mohammad Faisal (@DrMFaisal) February 3, 2018
APAPS stands for Afghanistan Pakistan Action Plan for Solidarity.
Pakistan has offered joint investigation into the terrorist attacks

— Dr Mohammad Faisal (@DrMFaisal) February 3, 2018
The Foreign Secretary has explained that instead of blame game both sides should engage in concrete cooperation

February 3, 2018
Pakistan emphasised the need for strengthening border management on the Afghan side #pakforpeace #fsinkabul

— Dr Mohammad Faisal (@DrMFaisal) February 3, 2018
Pakistan also urged the afghan government to take action against anti-pakistan terrorists #pakforpeace #fsinkabul

February 3, 2018
Recently Afghanistan saw a new wave of terrorism and a large number of people were killed. Afghanistan blamed Pakistan for the attacks, while Pakistan refuted the claims.
Earlier Foreign Office said, Pakistan had proposed five joint working groups, which focused on ensuring comprehensive engagement for countering terrorism, intelligence sharing, military, economy, trade and transit interaction, refugee repatriation and connectivity.
"We believe in Afghan-owned peace. In this regard, we welcome the peace deal with Hizb-e-Islami and believe that it can serve as a model for future peace talks," Faisal added.
The spokesperson said Pakistan had extended the stay of Afghan refugees for another two months.
"It is estimated that Pakistan is currently hosting around 2.7 million Afghans. This includes 1.3 million registered Afghan refugees, while the remaining are unregistered Afghans," he elaborated.