Planning a summer getaway trip may not be all fun and games when it comes to choosing a destination, making an itinerary for it and how to stay well within the budget. In fact everybody at one point or the other reaches a deadlock on how exactly to get the most of that trip. With so many great vacation spots to choose from and various travel campaigns being run by travel agencies and tourism industries, all this adds further confusion to the existing vacation hotspot dilemma. Well, no need to stress any further as this article has the perfect mix of adventure and relaxation for all those people who love to explore and live life to the fullest! Apart from all the mainstream places, these equally exciting cities should definitely be on one's bucket list.
1) Fez, Morocco
If you want to experience the thriving culture of the Islamic Civilization or if you have a keen eye for all things history, then Fez is the place for you. With the market and residential places providing a benevolent display of Islamic art and architecture such as the Karouinne Mosque, Bou Inania madersa, Merenid Tombs and the ancient Roman site of Volubilis and a stroll in the old city of Medina, all make for a truly memorable experience. With great restaurants, shopping sites selling local handicrafts, and panoramic views, Fez is a dream location for both adventure seekers and people who want to have a nice quiet time.
2) Rio De Janeiro, Brazil
Rio is home to some of the most beautiful beaches- little surprise there as it has a continuous 75km of an immaculate sand belt along its coast- architecture, museums, and a highly entertaining culture. Not only can one relax by the many beaches but for those who want to live it up, Rio offers the perfect opportunity. With its hospitable people full of bustling energy, one cannot resist taking part in some of the local festivals such as the Sambódromo Carnival. With its scrumptious meals and everyday partying lifestyle, Rio does not disappoint. And one will not even need to take any dance lessons; they'll naturally end up doing some Brazilian style dancing in Rio.
3) Hong Kong, China
Hong Kong is no stranger to the culinary world with labels such as 'World's Fair of Food' and 'Gourmet Paradise' but it's also one of the most thriving economies of the world with an amazing city life. It's one of the cities of East Asia that never sleeps. With a few places reminiscent of the 20th century, Hong Kong is also one of the most advanced nations of the world in terms of tourism and commerce. Some must see attractions include The Peak, Avenue of Stars, Ocean Park Hong Kong, Temple Street Night Market, Clock Tower and Tsim Sha Tsui Promenade. It's also a great advocate of arts and humanities with festivals such as Chinese Opera Festival, Food Expo, Lan Kwai Fong Beer and Music Fest and Hong Kong Book Fair- all upcoming in 2015.
4) Manila, Philippines
This metropolitan city has a lot to offer. It provides the ideal mix of all things informative with entertainment simultaneously. Manila is one of the few places in East Asia that is much more diverse than its other counterparts. Some popular tourist attractions include the Manila Metropolitan Theatre, Mabini Shrine, Malacañán Palace, Mania Hotel, The National Art Gallery, Rizal Park, Paco Park. For lovers of nature and wildlife here are some places to definitely see Manila Zoo and Manila Ocean Park. Manila is also home to some of the most iconic Spanish colonial churches.
5) Shanghai, China
Shanghai has two sides to it. The first is the ultra-modern city home to some of the tallest skyscrapers, luxury brands and boutiques, posh restaurants and to contrast this it has the traditional residential area just outside the commercial area where one can feel the essence of local community life. Some attractions to see here are the Shanghai World Financial Centre and the view from its top, Yu Garden, Power Station of Art and The Bund- a waterfront promenade offering spectacular views of regal colonial buildings built in different architectural styles.
6) Honolulu and Oahu, Hawaii
Whether you're looking for some quiet time by the beach and want to just take in Mother Nature or whether you want to also get engaged in the buzz of city life of Honolulu, this is the summer destination for you. Some popular tourist activities and attractions include surfing some of the biggest waves across the world, visualizing Pearl Harbor at the Arizona Memorial, touring the Oahu's country sides including the beaches of Sunset and Waimea Bay and celebrating the night life.
7) Copenhagen, Denmark
The colorful rooftop housing and the relatively quiet city life make Copenhagen a favorite among tourists looking for some exploration but at the same time want to avoid crowded locations. Copenhagen also has one of the highest standards of livings in the world. Some places to visit here are the panoramic gardens of Tivoli, The Little Mermaid at Langelinje Pier,Stroget Shopping Street, Frederiksborg Palace, Amalienborg Palace and Bakken Amusement Park.
8) Wellington, New Zealand
Although the city has some of the most super windy days but the variety of galleries, theatres, museums, street-side cafes and boutiques more than makes up for it. Some places to see here include the Wellington Botanic Gardens, Mt Victoria Lookout Point and Te Papa Museum and Gallery. Don't forget to tour the city by cable car and fine dine at the Logan Brown restaurant.
9) Moscow, Russia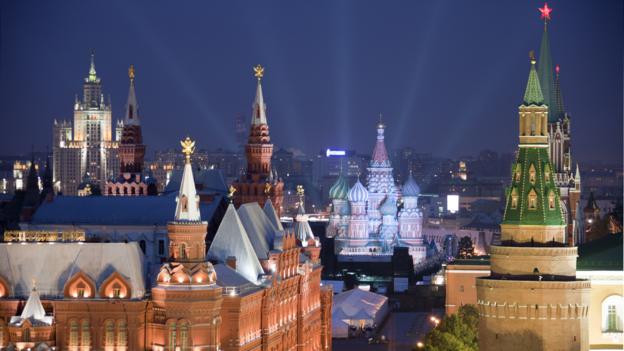 Moscow is full of history, rich culture, architecture, fashion and a happening city life. Top places to visit here are the famous Kremlin & Red Square, Bolshoi Theatre to see the performing arts, St Basil's Cathedral, Gorky Park for an escape from the city life and last but not the least Lenin's Mausoleum- a true prize for history lovers. Moscow also has an exciting night life with its trendy bars including the Sister's Café.
10) Cairo, Egypt
Cairo is spoken of as Umm-e-Dunya 'Mother of the World' by the Egyptians themselves. In this city of people who are hospitable, charming and full of energy, and having multiple tourist attractions, Cairo should definitely be on one's bucket list. Places to see include the Khan al-Khalili Bazaar, Al-Azhar Mosque and Park, Egyptian Museum and the famous Tahrir Square. Popular tourist activities include tours of the Giza Pyramids, Sphinx and Memphis, a day trip to Alexandria and a Nile River Dinner Cruise.
11) Athens, Greece
In a city where modernity meets its contrast, Athens is the true essence of Greek heritage. With ancient sites, modern day city buzz and locals who are welcoming, Greece is a great place to visit. Popular tourist attractions include the Acropolis, The Parthenon, Benaki Museum and the Monastiraki marketplace. The Athenians also sure know how to party with live performances at the Bouzoukia clubs.
12) Bali, Indonesia
Bali has everything from the beaches, world class resorts, surfing to genuinely welcoming people. It is the perfect place to escape from the hustle and bustle of city life. To get the essence of Balinese life one must visit Kuta Beach, Seminyak Beach, Pura Luhur Ulu Watu Temple, Gunung Kawi Monument and the Bali Botanic Garden. One must also take the Karangasem Day Trip to sightsee Bali.
13) Cape Town, South Africa
Not only does Cape Town have historical significance but this cosmopolitan city is also a growing tourist destination famous for its pristine beaches that too of white-sand, mountain trails offering spectacular views and a huge range of activities from mountain biking to paragliding. One must visit its extravagant shops and restaurants, explore and trek the Fantastic Table Mountain tower, indulge in water sports or just have a picnic on the beach and last but not the least visit Nelson Mandela's old cell at Robben Island.
Here's to this year's summer trip bucket list and all the rest!