A 7.1-magnitude earthquake tremors struck South Asia around 3:30 pm today, killing at least four people in northern parts of Pakistan.
According to reports two died in Karakar mountain range that links Swat and Buner, and two others were killed after a wall collapsed in Charsadda.
A house was reported to have collapsed in Nowshehra as well.
According to Pakistan's MeT department the earthquake measured 7.1 on the Richter Scale and its epicentre was in the Hindu Kush region in Afghanistan. Its depth was 236 km underneath the surface of earth.
Meanwhile, United States Geological Survey (USGS), says the quake magnitude was 6.6 with the epicentre in Ashkasham, Afghanistan.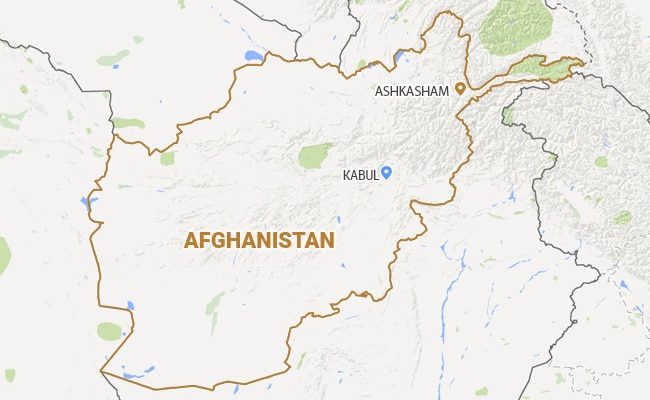 The jolts were severe and people rushed out of their homes and other buildings, reciting religious verses. In many areas the tremors lasted over a minute.
Investigations are underway regarding any damages or losses.
SSP Islamabad has ordered all SHOs to make rounds in their areas and rescue people in case of need. They have also been asked to report to the concerned authorties regarding any loss in the city.
A Reuters witness in Chitral said the tremor was strong but there was no major damage visible.
Reuters adds: In Kabul, Omar Mohammadi, a spokesman for the Afghanistan National Disaster Management Authority, said officials were collecting information but no reports of casualties or damage had been received so far.
Tremors were also felt in the Indian capital and in Kashmir, witnesses said, with some people working in high-rise buildings in the Indian capital rushing into the streets. The Delhi underground system was also halted briefly, commuters told the NDTV channel.
The Hindu Kush area bordering Pakistan and Afghanistan is a seismically active area, with quakes often felt across the region. Just over a decade ago, a 7.6-magnitude quake in another part of northern Pakistan killed about 75,000 people.
Pakistan has witnessed numerous earthquake tremors in the past few months.
363 people died in an earthquake on October 26, 2015. Over 1,100 people got injured in that earthquake, which struck Punjab and most of the northern region of the country.
Pakistan was again hit by another earthquake on December 25, 2015 in which four individuals lost their lives.
According to experts, Pakistan's location in the Indus-Tsangpo Suture Zone makes it vulnerable to earthquakes.
Twitter reacted to the earthquake:
"Every soul shall taste death. then unto Us you shall be returned" #earthquake make Touba(repent) now pic.twitter.com/ahLzgBzQ7r

— Great Quotes (@lion_faisal) April 10, 2016
The word 'Earthquake', always sends shivers down my spine. I hope everyone is safe, praying for no loss of lives #Pakistan #earthquake

— Lubnaaa (@LubnaSabir1) April 10, 2016
#AFG Everyone rushed to streets after earthquake on my street. #Earthquake pic.twitter.com/7x4TvCu7AS

— Bilal Sarwary (@bsarwary) April 10, 2016
Kp already devastated by floods hope no more loss due to #earthquake may Allah have mercy on All stay safe

— Palwasha Abbas (@Palwasha_Abbas) April 10, 2016
The initial reading shows 6.8 on the Richter scale. The PMD says its 7.1 #Pakistan #Earthquake . pic.twitter.com/ptrfYjafMS

— Iftikhar Firdous (@IftikharFirdous) April 10, 2016
*This is a developing story