Well, to many , the word emerging may sound simple and stress-free but to some , it holds a lot of struggles, hardships and constant efforts. Today we will be talking about the ladies and lads who not only did it, but did it with a BANG !!!! Their hard work and determination gave real cutthroat competition to the ones who were in the scene for many years. Their splendor, apart from mesmerizing us, beautifies the covers of many fashion magazines, stuns the ramps and holds the title of being the 'bold and the beautiful' brand ambassadors of many entrenched business groups.
1. Sadaf Kanwal:
This 'beauty with brains' was born on August 29th,1993 in Karachi. She is a 5 feet 7 inch dazzling queen who literally dazzles in the photoshoots for the leading textile brands like 'Khaadi' , "Sapphire' and 'GulAhmed' and has been seen shining on the cover pages of some of the very famous fashion magazines such as SHE and "Paperrazi'. Sadaf also bestowed her graceful yet glamorous appearance on many hefty designers such as Asim Jofa, Maria B, Faraz Manan and Sana Safinaz etc. On Instagram she has a very active personal account where her almost 77000 admirers follow her. Confused about where to follow her if you haven't already? '@sadafkanwal' this is where you can find her!
2. Huma Khan :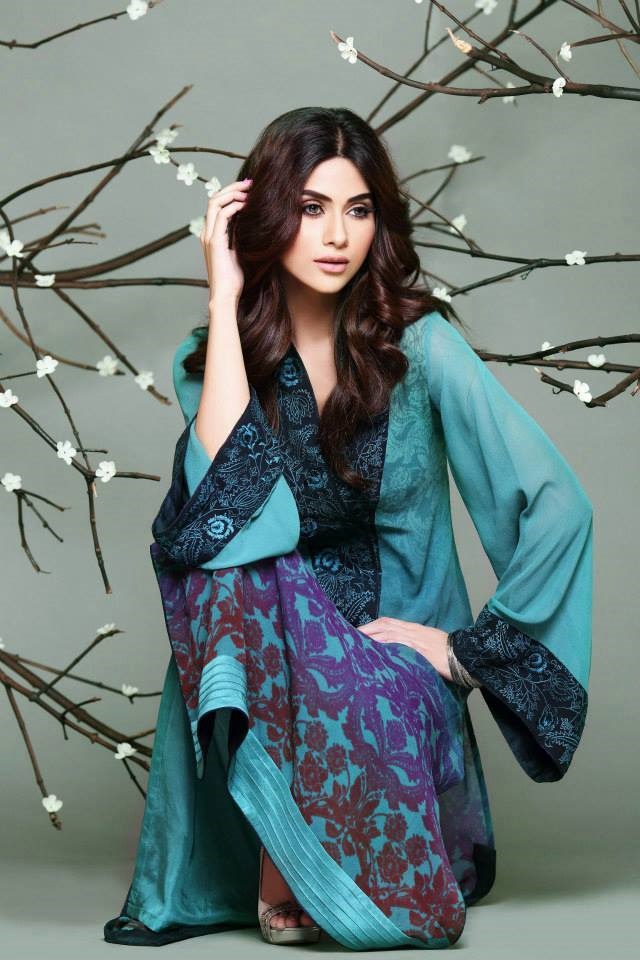 The 'mesmerizing' Huma Khan , born in Lahore on September 17th ,1990 established her individuality very quickly. We are sure that like us, you would also be indecisive about whether she looks super hot in eastern wear or if she looks super stunning in the western clothing. Huma Khan has modelled for different topmost and popular brands like Gul Ahmad, Urban Studio, Nishat Linen, Zahra Ahmad and Tena Durrani.
3. Amna Babar: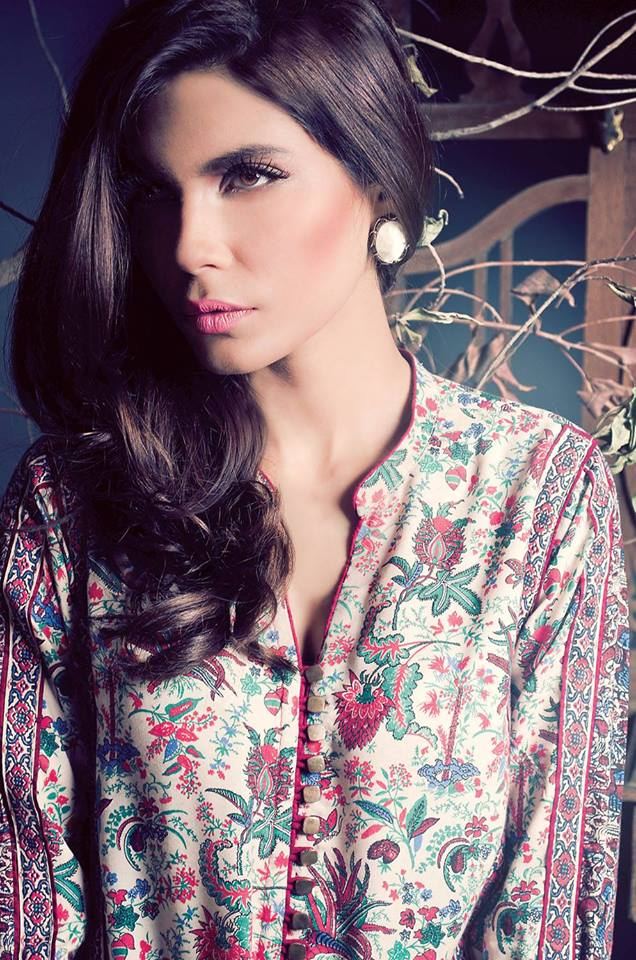 If we say the year 2014 was Amna Babar's year, there would be no lie in it !Born on the 28th of December, and being a Capricorn, her personality is defined by her meticulous nature. Amna B she came, she saw and she conquered! She has done photo shoots with many renowned names like Ammar Belal, Fahad Hussayn, Ali Zeeshan, Ather Shahzad, Khawar Riaz, Guddu Shani, Maraam Aabroo and Deeves. She has also worked for illustrious field brands like Gul Ahmed, Nishat, Warda and Al Karam. Amna has participated in various Bridal and Fashion weeks as well.Amo B, apart from being the hypnotic ramp queen, is also known to be a super talented 'Dubsmash' queen ! Her hilarious yet perfect Dubsmash audiovisuals will leave you bursting into hysterical laughters! So? What are you waiting for? Follow her on Instagram @amnababer.
4. Anam Malik :
Born on 26th of April,this emerging diva is a Taurus. She was born in Lahore and hence the bubbly Lahori girl, Anam, is coming to the surface through her strength of mind and individuality. She has worked for many celebrated designers and notable brands. Some of them are Fahad Hussayn, Kayseria, Hajra Hayat and Elan for the Magnum Party. Her inimitable and unusual style in her photo shoot for the brand NineLines left us stunned and we know in no time Anam Malik will be one of the finest models of modern times.
5. Sadia Khan :
Someone thoughtful, someone taking her life very seriously AND someone working real hard in every field to give her best ! We surely are talking about Sadia Khan, a 28-years old beauty, born on the 11th of September 1987.After completing her studies in Business and Administration and getting a masters degree in Psychology, she formally entered the industry as a model and proved to be a total success in the advertisements for the giant corporates like Ufone, Olpers, Djuice, Al-Karam and Bareeze etc. She has also worked for famous clothing brands like Sana Safinaz,Khaadi and Kayseria. After proving herself to be an excellent model, she decided to move towards the drama industry where she has been given a lot of hit roles.