The countdown to Game of Thrones Season 7 is on (well, kind of—more on that below), and as we prepare for that long-promised long winter, we need to take stock of what we know and glaringly don't know about the show's next installment, reports Marie Claire. Proceed with caution, spoilers (and potential spoilers) ahead.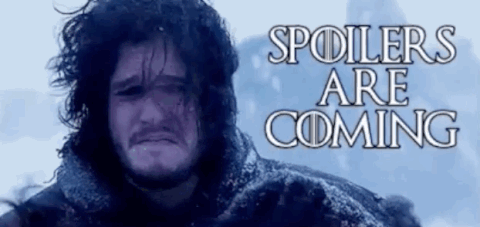 RELEASE DATE:
Let's start with the obvious: WHEN IS GAME OF THRONES COMING BACK? The answer to that question is still kind of ¯\_(ツ)_/¯. The short version: Summer 2017. But we don't know exactly when.
"Now that winter has arrived on Game of Thrones , executive producers David Benioff and D.B. Weiss felt that the storylines of the next season would be better served by starting production a little later than usual, when the weather is changing," HBO programming president Casey Bloys told The Hollywood Reporter last July. "Instead of the show's traditional spring debut, we're moving the debut to summer to accommodate the shooting schedule."
We get it, HBO, but it's 2017 now, and we still don't know what date we're counting down to. Do you know how that feels? Like this, in case you're wondering: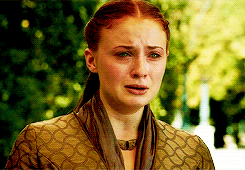 FILMING:
Filming for Season 7 is still underway, and back in July David Benioff confirmedthat it will continue through February 2017: "Winter is here and we gotta shoot where there are trees...we're waiting to shoot later in the year, so we won't finish shooting until February, and there's no way to get the show out there until summer."
As usual, Game of Thrones is being filmed in some of the most beautiful places in the world, including Spain, Iceland, and Northern Ireland. Cool, but of course we'll have to wait and see which of the spectacular locations in Westeros these places stand in for.
CAST:
It's hard to know what to expect for the future of Game of Thrones ' cast—especially when it comes to figuring out which of our beloved characters will survive to see another season. According to a Deadline report, "A Tier" cast members (Peter Dinklage, Kit Harington, Lena Headey, Emilia Clarke, and Nikolaj Coster-Waldau) are all signed on through Season 8. However, just because the actors are contracted through Season 8, doesn't necessarily mean their characters will survive. But hey—at least it doesn't mean they definitely don't. So there's that.
Keep in mind that a 2014 Deadline report confirmed that "B Tier" cast had signed through Season 7—including Natalie Dormer, who portrayed the dearly-departed Margaery Tyrell. Consider her proof that contracts don't guarantee a character's survival. In fact, Sophie Turner basically confirmed to Variety that not all of the main cast will make it to Season 8.
Some #GameOfThrones characters won't make it to the final season, @SophieT teases (Watch) pic.twitter.com/MzNiye5HxT

— Variety (@Variety) September 19, 2016
The Thrones producers try (very hard, as we learned during last year's "no, Jon Snow totally is dead" press tour) to keep every potential spoiler totally under wraps, but thanks to social media, we have some clues about characters who might be returning.
FAN THEORY:
Finally, let's dive into some of the fan theories that are catching (wild)fire for Season 7.
Euron Greyjoy is going to make a serious power play.
This theory comes courtesy of leaked set photos that show Euron capturing Yara and the Sand Snakes (all of whom are playing on Team Dany at this point). Alternate theory: Dany has them get captured on purpose to take Euron out from the inside, because the Sand Snakes are badass assassins.
Jaime will become the Queenslayer.
Jaime Lannister earned his nickname "Kingslayer" by taking out the Mad King for threatening to "burn them all"—referring to the people of King's Landing. The Queenslayer theory is that Jaime will once again have to take out a mad monarch—this time his sister Cersei.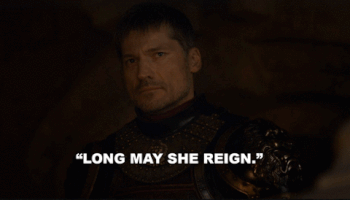 The theory fits with a prophecy young Cersei heard years ago, which predicted she'll be strangled to death by "the Valonqar"—which translates as "little brother" or "younger sibling." Cersei obviously would have assumed it referred to her much-hated baby brother Tyrion, but it could also refer to her slightly-younger twin brother Jaime.
Sansa will betray Jon and align herself with Littlefinger.
In the Season 6 finale, Littlefinger finally laid it all out for Sansa and explained that his end goal is to sit on the Iron Throne with her by his side. While she didn't hug him and agree to join the plot, she shared a very vague and open-to-interpretation glance with him when Jon was declared King of the North.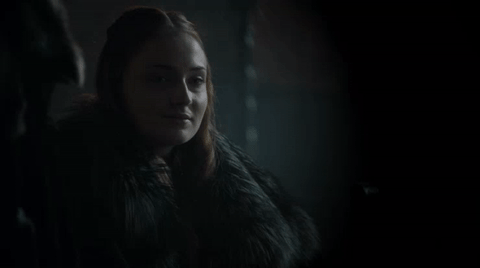 A+J=T
Yep, yet another theory which claims that characters who don't appear to be related are, in fact, related. Last season saw the confirmation of the R+L=J theory (Rhaegar Targaryen + Lyanna Stark = Jon Snow), meaning that Dany and Jon are aunt and nephew. The A+J=T theory states that Aerys Targaryen (AKA the Mad King/Dany's dad) and Joanna Lannister had an affair, and that Tyrion is the result of that union. That would make Tyrion Dany's half-brother, and a potential dragon rider. Proof? The moment Tyrion went to free Dany's hungry dragons and they didn't eat him.