Every country has its own heroes who play a major role in bringing a good name to their countries, as well as inspiring youth.
Pakistan has countless such people who have tirelessly worked and become the face of this country. Amongst them are artists, academicians, politicians, activists, scientists, sports persons, as well as victims of terrorism. A number of people are not alive but they are known and respected for their services even today.
It's near to impossible to list all such heroes and inspirational figures. Below is an incomplete list of some of people who have made Pakistan proud with their loyalty and dedication. Please suggest us who would you like to add to this list, and we will love to come up with the second part of this list.
Dr. Abdus Salam
Dr. Abdus Salam (1926-1996) was born in a village near Jhang. He scored the highest marks ever recorded in Matriculation examination at the time. He served as the science adviser for the Government of Pakistan, as well as served as a founding director of SUPARCO. Also, he worked for the establishment of PAEC, and contributed in PINSTECH. He set up the International Centre for Theoretical Physics (ICTP) in Trieste, Italy. He has a long list of awards and honors in his name. He's the first ever Nobel Laureate of Pakistan.
Abdul Sattar Edhi
Edhi, known for his simple lifestyle and social work, was born in Bantva, Gujarat, British India in 1928. He later shifted to Karachi, and started his free dispensary for low-income residents of the city. Having a compassionate heart for human suffering, he expanded his social work, and worked all his life as a philanthropist and a humanitarian. He founded Edhi Foundation, world's largest volunteer ambulance network, along with shelterhomes and orphanages. He was given state burial and laid to rest on 9th July, 2016.
Benazir Bhutto
Benazir Bhutto was the first elected female Prime Minister of the Muslim World. Elected twice as the Prime Minister of Pakistan, she received national and international fame. She opened the doors of politics for women in Pakistan, and stood as a symbol of women empowerment. She lost her life on 27 December 2007 in an assassination attempt, after she addressed a gathering at Liaquat Bagh, Rawalpindi.
Abdul Qadeer Khan
Dr. Abdul Qadeer Khan (b 1936) is a renowned nuclear physicist and metallurgical engineer. After serving in Netherlands, he returned back to Pakistan in 1970s. He encouraged the then government of Pakistan to develop its nuclear program. Supported by the government, he established Kahuta Research Laboratories and contributed for the Nuclear Program. Later he also contributed for SUPARCO, as well as established several engineering universities in the country. Although he remained the central figure of infamous nuclear proliferation scandal, he is still widely respected by the masses.
Nusrat Fateh Ali Khan
Ustad Nusrat Fateh Ali Khan, born in Faisalabad on 13th October 1948, carried on Qawwali tradition of his family, and made it an international brand by his powerful voice and breathtaking lyrics Nusrat received a number of awards, includingthe Pride of Performance (1987), UNESCO Music Prize (1995), and Grand Prix des Ameriques at Montreal World Film Festival for exceptional contribution to the art of cinema in 1996. He was awarded the Legends Award at the UK Asian Music Awards in 2005.
Tahira Qazi
Tahira Qazi, principal of Army Public School,lost her life while protecting the school children when it came under attack on 16th December 2014. She was awarded Sitara-e-Shuja'at by President of Pakistan. Her bravery and selflessness is an example to be remembered. Whenever APS attack is discussed, Tahira Qazi is a name one can never miss out.
Aitzaz Hassan Bangash
Aitzaz Hasan, a 15-years-old boy, was a brave student who sacrificed his life while stopping a suicide bomber from entering his school in village Ibrahimzai of District Hangu, Khyber Pakhtunkhawa. His selflessness saved the lives of 2,000 schoolmates gathered for morning assembly. In school, class fellows often used to make fun of his obesity but he sacrificed his life for the same school mates, and now they remember him as a national hero.
Malala Yousafzai
Malala Yousafzai, youngest Nobel Laureate and a Pakistani rights activist defied the Taliban in Swat, and demanded the right of education for every girl. Tehreek-e-Taliban Pakistan (TTP) was so infuriated that they sent an assassin to shot her in the head in 2012. She was sent abroad for medical treatment and secutiy. She recovered and continued her struggle. She founded Malala Fund in 2013 to provide access of education to girls across the world. On 10th October 2014, she was awarded the Nobel Peace Prize alongside Kailash Satyarthi. Her famous words before the United Nations Youth Assembly 'One child, one teacher, one book, and one pen can change the world,' have become a slogan across the world.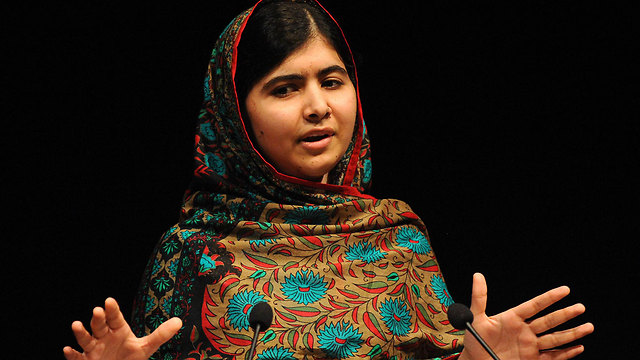 Sharmeen Obaid Chinoy
Sharmeen is a double Oscar winner. She is known for highlighting and raising voice against social issues like honor-killing and acid attacks on women. Women like Sharmeen are not only a pride of the nation but also a significant source of contribution towards the march of civilization in the world.
Syeda Ghulam Fatima
Syeda Fatima is a bonded labor activist who was honored with Global Citizen Award. She works for the betterment of bonded labor in Pakistan and is known for advocating compliance of International Labor Organization's key labor standards in Pakistan. She has also campaigned for legal rights of the mistreated brick kiln workers and female domestic and home-based workers.
Musarrat Misbah
She is known for bringing smiles back on faces of acid attack victims. Musarrat opened Smile Again Foundation which provided survivors appropriate medical treatment, shelter, support and training. She has received many awards including President's Pride of Performance Award for her achievements. She is also a highly qualified beautician.
Muneeba Mazari
Muneeba is an inspiration for the nation. She is the first wheel chair bound anchor and ponds miracle women of Pakistan. Muneeba had met a horrific accident, and there were very little chances that she would survive but she rose to the top with her positivity. She has inspired hundreds of women to achieve their aim in life despite of all the hurdles they face.
Kulsoom Hazara
Kulsoom is the pride of the Hazara community and an inspiration for many girls. She is a National Karate Champion and won gold medal at International Karate Competition.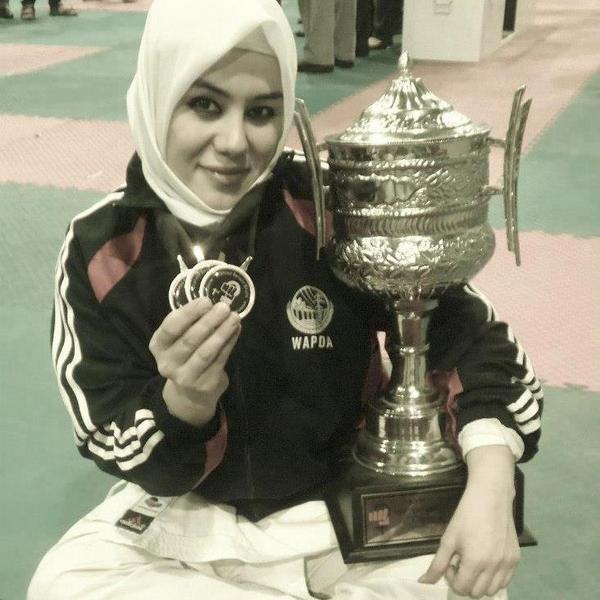 Samina Baig
Samina Baig, famously known as 'Daughter of the Mountains', is the youngest Muslim and the only Pakistani woman to climb Mount Everest. An entire peak was named after her as a testament of her achievement. Breaking the myth that women can't compete with men, Samina proved that women can do everything they desire for and can make their country proud of them.
Marium Mukhtiar
Marium Mukhtiar, Pakistan Air Force (PAF) flying officer, was the first female pilot to have died on a mission, when a trainer jet crashed and she embraced martyrdom near Kundian, Mianwali. She wanted to do something different in life and talked about the challenges of being a female pilot in a male dominant society. The Government of Pakistan awarded Marium with Tamgha-e-Basalat.
Naseem Hameed
Naseem Hameed, born in 1st May 1988, made history by becoming the fastest female runner and winning 100 meter sprint gold medal at the South Asia games. She also won various local events, and became an inspiration for many female athletes. She is also considered as 'queen of the track'.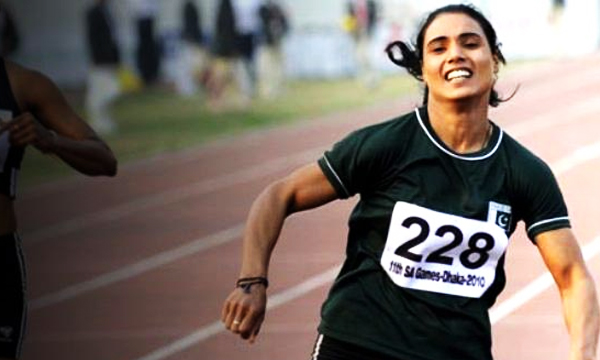 Sana Mir
Sana Mir, recently resigned captain of Pakistan Cricket national women team, is considered as the most prominent woman cricketer who made the nation proud by her hard work and leadership qualities. Under her captaincy the team had won two gold medals; one at the Asian Games 2010 and the other at National Championship for the fourth time. She has also received PCB Woman cricketer of the Year Award in 2013.
Imran Khan
Imran Khan, born in Lahore on 5th October 1952, had a stardom as a cricketer who brought the title of world champion to Pakistan by leading his team to victory in World Cup 1992. After retirement, he dedicated himself for Shaukat Khanum Memorial Cancer Hospital and other philanthropist activities. Also, he founded his political party, Pakistan Tehreek-e-Insaf, in 1996. After the political struggle of 20 years, today he is considered as the most vibrant opposition and a potential candidate for premiership in coming general elections.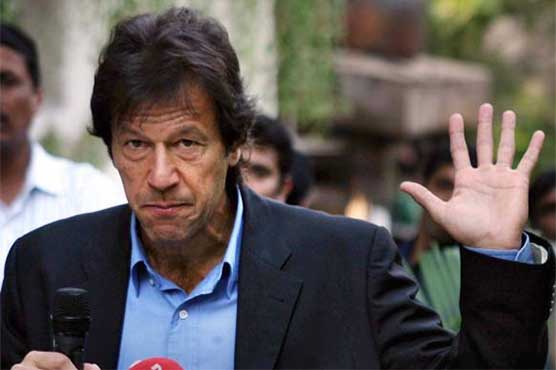 Maria Toorpakai Wazir
Maria Toorpakai Wazi, born in Waziristan, is a top ranked squash player. Hailing from a region where girls are not allowed to participate in sports due to family and tribal pressure, she emerged as a role model for the girls that they should be supported by their families and society.
Arfa Karim
Arfa became the youngest Microsoft Certified Professionals (MCPS) at the age of 9 years old in 2004. She received 'The Fatima Jinnah Gold Medal' in the field of science and technology in 2005 by Prime Minister of Pakistan. And in 2005 she received 'Salaam Pakistan Youth Award' by President of Pakistan. She was invited by Bill Gates to visit Microsoft Headquarters in the USA as well. The star left us in 2012 following a cardiac arrest.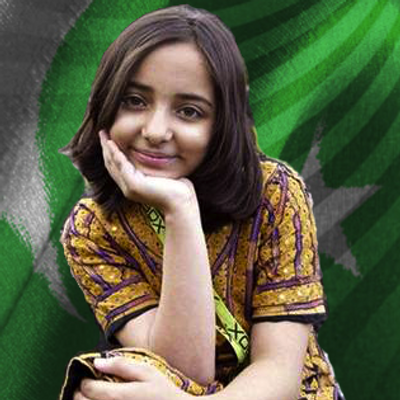 Abdul Jabbar Bhatti
Abdul Jabbar is an accomplished mountaineer who has become fourth Pakistani to conquer Mount Everest. He is a retired lieutenant colonel of the Pakistan Army. He also received 'President's Pride of Performance' and 'Tamgha-i-Basalat' awards by the government of Pakistan. In 1985 he had successfully conquer Broad Peak (8051 meters high), as well as conquered Gasherbrum 2 (8035 meters high) in 1986, and in 2012 Spantik Peak (7027 meter high).
Junaid Jamshed
He gained popularity and nationwide recognition as the lead vocalist of the band Vital Signs in 1987. 'Dil Dil Pakistan' is one of the famous and hit numbers till date. He was considered as one of the world's most influential Muslim listed by 'the Muslim 500' in 2012. He was actively involved in charity work and was associated with the NGO, Muslim Charity. Last year 2016, he died in a plane crash.
Amjad Sabri
Amjad Sabri, a renowned Qawwal and advocate of Sufi message of peace, sang a number of beautiful qawwalis which are greatly appreciated by his fans. Some of his hits include "Karam mangta hoon", "Tajdar-e-haram", and "Main qabr andhari main". He was shot dead by Pakistani Taliban on 22nd June 2016 in Karachi.