While the whole world was Trumping, we had an outrageously abundant year over the TV throughout. 2016 has been a small-screen gold rush so far, from low-key comedies to mega-glitz love stories, the Battle of the Bastards to the City of the Broads, hilarious fake news to horrifying true history — with dragons and spies and crooks.
Let's have a look on the TV series, both national and international that made us from holding our TV-remotes to foretell our Calendars:
NATIONAL DRAMAS:
1) Mann Mayal:
Mann Mayal has been a tangible proof that people love Hamza Ali Abbassi and Maya Ali on screen. Maya Ali has surprised critics with a strong performance as Mannu — the naive girl next door. Amazing sets, bright lights and soaring background music made it an easily digestible piece of entertainment.
2) Udaari:
After 'Humsafar' and 'Dayar-e-dil', Farhat Ishtiaq's second serial in collaboration with the NGO, The Kashaf foundation, 'Udaari' got the whole nation talking. Revolved around very serious issues such as child abuse and sexual assault, something that Pakistani dramas have never intimidated its audience from broaching tough subjects but such subject was handled with respect, knowledge and aesthetic sense.
Udaari stars Ahsan Khan in a negative role opposite Sammiya Mumtaz, with Bushra Ansari, Farhan Saeed and Urwa in the leads. Farhan's presence, indeed made us hear some great songs.
3) Dillagi:
After getting bore from the usual 'mazloom aurat' or 'bholi larki' suffering the slings and arrows of cruel fate, Dillagi grabbed our attention in the name of 'Anmol', role played by Mehwish Hayat, not just a pretty face; she is strong, intelligent and very resourceful.
4) Main Sitara:
Magic created by Faiza Iftikhar with her words in this multi-starrer drama Main Sitara. The star cast includes Noman Ejaz, Saba-Qamar, Mikaal Zulfiqar, Meera, Azfar Rehman, Hassan Ahmed, Rija Ali and Aisha Gul.
Specific set in the backdrop of sixties, the story depicted a poor yet ambitious girl who is passionate about being a film star. Did she succeed? Watch this drama to know.
5) Mor Mahal:
After Humsafar and Sheher-e-Zaat, Sarmad Khoosat delivered something really exceptional. A tale of two Sarmads, the second one being acclaimed author, poet and director Sarmad Sehbai who wrote this script set in the Mughal era some years back.
The cast which includes household names like Hina Bayat, Sanya Saeed, Meesha Shafi and fresh faces including Uzair Jaswal, Umer Naru Shah Fahad, Mehar Bano and many more, made this drama certainly proved to be a blockbuster with the awesome performances and the classic story.
INTERNATIONAL DRAMAS:
1) The Americans:
The Americans is an American television period drama, set in the early 1980s during the Cold War, The Americans is the story of Elizabeth (Keri Russell) and Philip Jennings (Matthew Rhys), two Soviet KGB officers posing as an American married couple living in the northern Virginia suburbs of Washington DC, with their children Paige (Holly Taylor) and Henry (Keidrich Sellati) and their neighbor Stan Beeman (Noah Emmerich), an FBI agent working in counter-intelligence.
2) The Crown:
A biopic drama television series, created and written by Peter Morgan and produced by Left Bank Pictures and Sony Pictures Television for Netflix. The show is a biographical story about the early reign of Queen Elizabeth II of the United Kingdom. Reception to the series was overwhelmingly positive, with critics praising cast performances, direction, writing, cinematography, production values, and relatively accurate historical accounts of Queen Elizabeth's reign. A second season has been commissioned.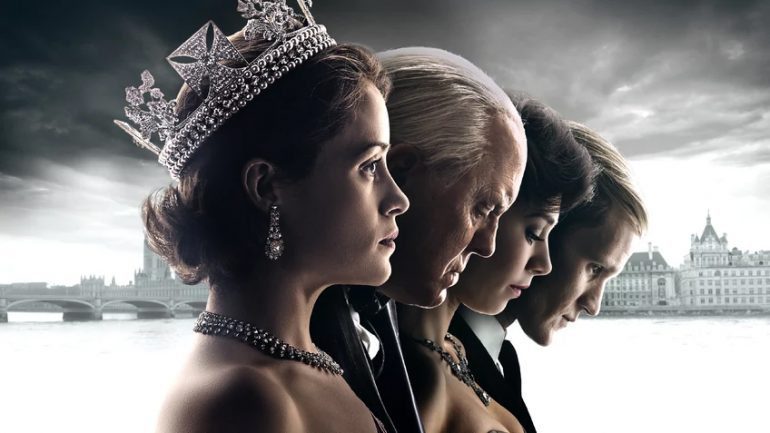 3) Game Of Thrones:
The epic story of Westeros, its families and its blood-soaked throne continues to grow, evolve and thrive. Season Six was filled with instantly iconic moments from nearly all the surviving characters, in a roster that has now shrunk substantially, even as the show rakes in Emmys. We had revelations on parentage, changes of power in the ruling families, the development of new skills, raging dragons, the contraction of deadly diseases and, of course, deaths. Game of Thrones will forever be defined by deaths, just as surely as all men must die, and Season Six had us bidding spectacular adieu to characters both beloved and reviled. Watching Cersei lannister on the Iron Throne had us jumping on our seats.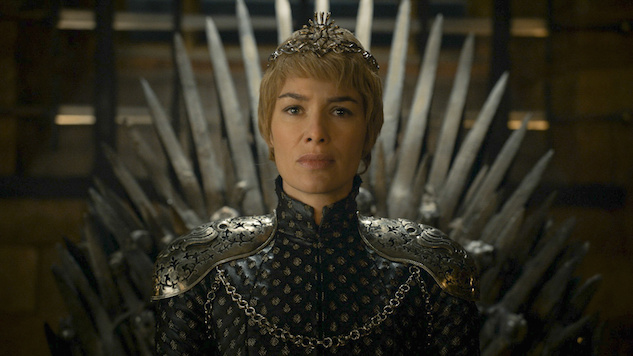 4) West World:
Apparently a small-screen remake of Michael Crichton's 1973 film about a Wild West-themed amusement park populated by androids has been in development at HBO for years. It just took the creative forces of Jonathan Nolan and Lisa Joy, and the new capabilities of CGI technology, to make it a reality. West World really made George RR Martin quite nervous, believed to snatch its EMMY's next year. Sounds like a Competitor!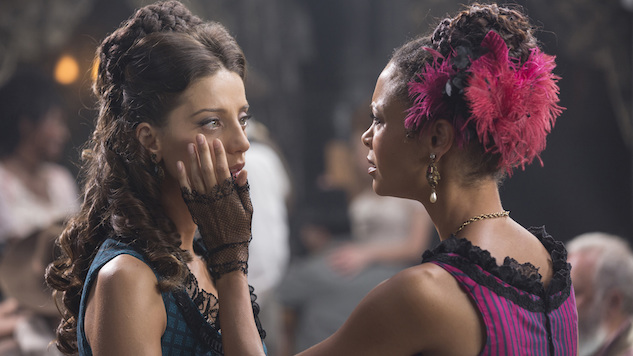 5) Once Upon A Time:
Once Upon a Time is an American fairy tale television series that takes place in the fictional seaside town of Storybrooke, Maine, whose residents are characters from various fairy tales transported to the "real world" town and robbed of their real memories by a powerful curse. It borrows elements and characters from the Disney-franchise and popular Western literature, folklore, and fairy tales.