This post contains spoilers for Game of Thrones Season 7, episode 3, "The Queen's Justice."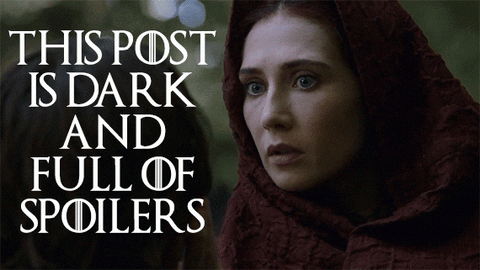 On Game of Thrones, there are few people more into prophecies than Melisandre, aka the Red Woman. She works for the Lord of Light and sees prophecies of the future everywhere she goes.
She saw them with Stannis: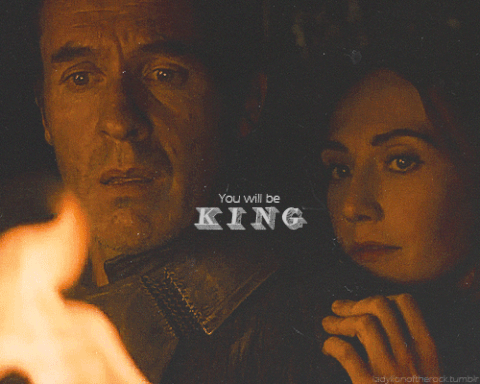 She saw them with Jon: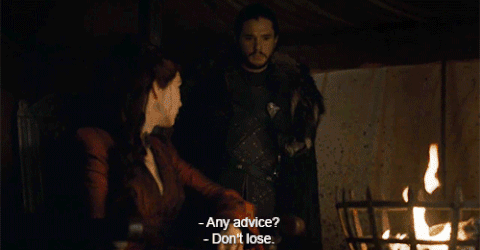 She's seen them in flames: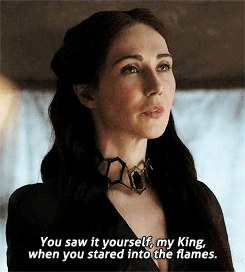 And in the night, which is, as we all know, dark and full of terrors: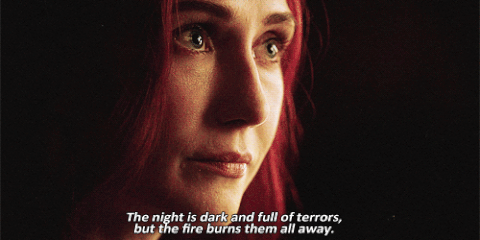 She also thinks Daenerys plays an important role in the Lord of Light's plan. Melisandre is a prophecy machine. This week, she shared a new prophecy on her way out of town, after successfully orchestrating Jon Snow's trip to Dragonstone.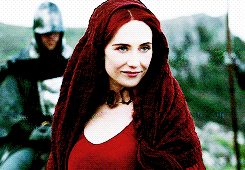 While speaking to Varys, she reveals that she's leaving Westeros (after all, Jon might have her put to death if he saw her). He suggests that she'll never be safe in Westeros and shouldn't return—it's not a menacing warning, just an honest observation.
This is when Melisandre engages in some very interesting foreshadowing:
"I will return, dear Spider. One last time. I have to die in this strange country. Just like you."
This seems to hint at onscreen deaths for both Melisandre and Varys. Lena Heady recently hinted at a high body count in Season 8, so here's hoping they both at least last until then.